We would like this summer and every coming summer to feature an artist local and international. This year it's the international artist Shahad Dawood with her solo exhibition "Sentimenti in Blu" You are welcome to drop in at anytime!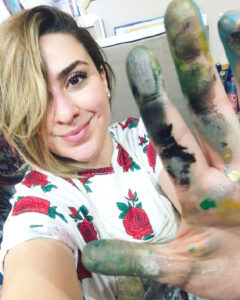 Shahad Dawood 
Shahad Dawood, an abstract artist, was born in Iraq Baghdad in 1988 and moved with her family to Amman Jordan in 1991 where she was raised. When girls her age where playing with Barbie's she was already mixing paint.  She studied Interior and graphic design at university but realised that her passion lies solely in the expression through paint. She has sought to take every art course that happened to come to Jordan and soaked in the knowledge. Shahad is single and lives in Amman Jordan.
Shahad's parents are born and raised in Iraq towards which they have maintained a strong connection and love but they have raised their family in Jordan where Shahad feels that she belongs. Always encouraged to look up and forward, her style is inspired by the celestial dimension and she entertains dreams of touching the surface of other planets. Shahad's supportive upbringing has encouraged her to develop her own path and find her voice as a young woman seeking financial independence and recognition resulting in opening her small art gallery and studio in 2013, she lives above it. She's constantly contributing to her community through voluntary work in the art field; donating art for causes like cancer research and children heart disease research. She's especially passionate about helping other women finding their voice by empowering them through the artistic expression.
Shahad hopes that when exploring her art one would feel the place of freedom and liberation they're coming from and would feel the joy she experiences in the creation process. Her work is inspired by natures different textures and the celestial vastness. They include various mixed media and different colour mixing techniques, she also uses spray paint and adopts solid textures when needed.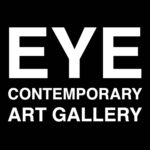 Choose Scalapay as a payment method when you book.
You will pay in installments and without interest