Yet another great year with the Flowtrack family.
Year after year we try to find partnerships and collaborations with agencies who are as passionate about these mountains as we are and who display a level of organisation and professionalism that is only coupled with their passion and love for life.
Flowtrack is one of these agencies that we had the pleasure of hosting for more than 5 years and plan to continue this yearly tradition.
Flowtrack is a company that has been created out of a love for adventure and sports. The adventure was born more than 20 years ago when the founder of Flowtrack Christophe and his good friend Sven decided to go on a world tour together. Christophe turned his love for travel and passion for water sports into a surf and summer camps for young people creating destinations which feel good and transmit positivity to those who join. This passion became a large business with more than 6,000 young people joining during the summer.
He didn't leave it there and the passion for sports was extended to the Winter and this is where our valley comes into play. Koen a passionate skier who joined Christophe has a passion for these mountains paralleled  to ours so they have been working to bring over the Belgian ski lovers and their young children to discover the beauty and magic of the Monterosa.
We try to provide them with the most comfortable stay in the hotel which we are trying to improve year after year. They come organised with their ski instructors and baby sitters and together we provide the guests with all they need to make it a great skiing and relaxing adventure.
To all the Belgians out there join us next year for the Flowtrack Easter holiday at Chalet du Lys between April 5th and April 12th 2020.
Flowtrack: info@flowtrack.be
Chaletdulys: info@chaletdulys.it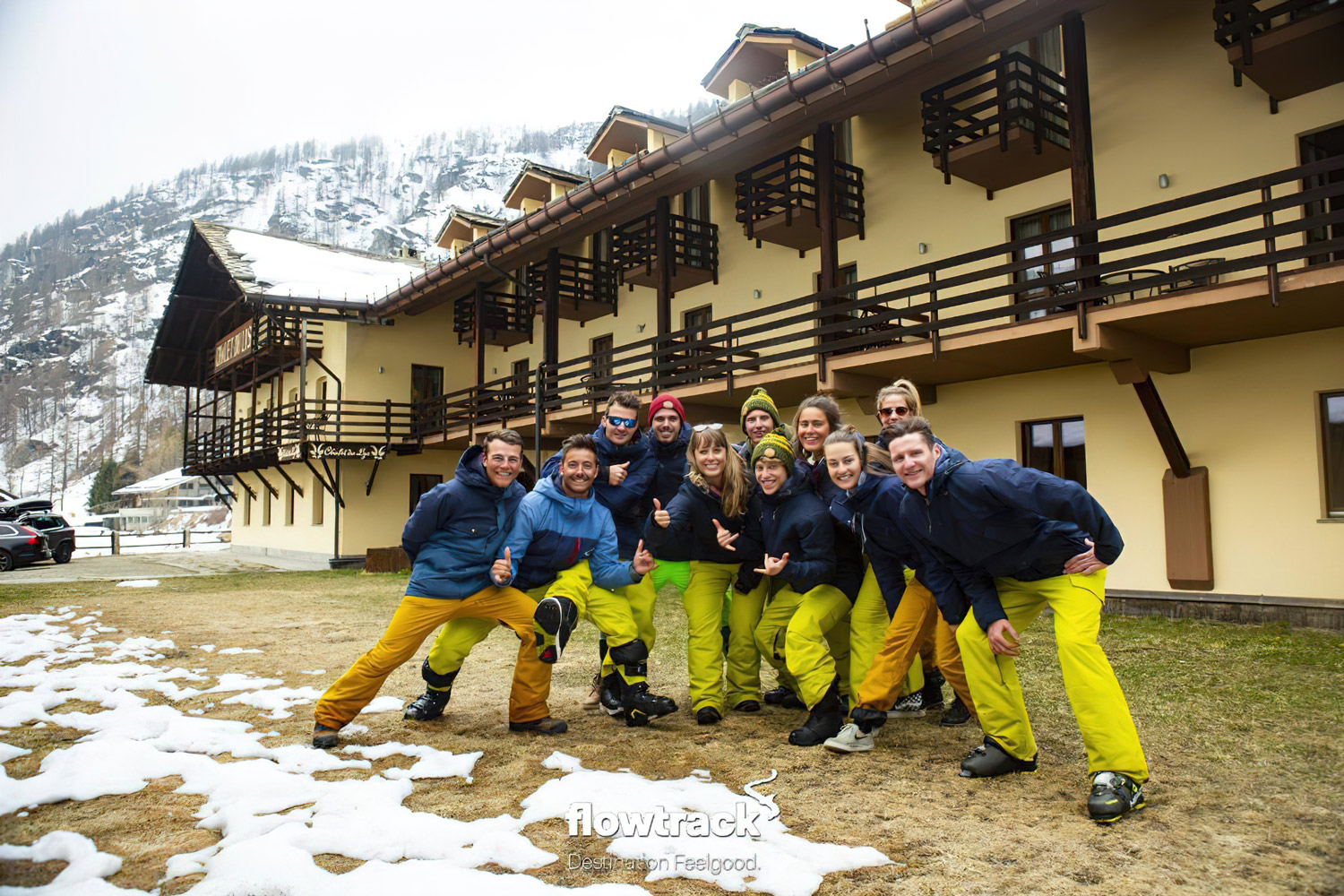 Viaggi a rate scegliendo Scalapay come metodo di pagamento.
Prenoti ora e paghi a rate e senza interessi